Get to know us.
Our passion. Our team.
Crush Marketing has been working with clients in Vancouver, and around the world, since 2002.  We are passionate about online marketing and thoroughly enjoy helping small to medium-sized businesses in a diverse range of industries, particularly in the technology, food & beverage, hospitality, and agriculture sectors.  We take pride in guiding our clients forward in a collaborative process as they gain online success.  Sometimes we are an extension of a client's internal marketing team and sometimes we manage the complete marketing process. The benefit of working with us, as a boutique digital agency, is that we offer an intimate team environment and a responsive hands-on approach.
Online Marketing Expertise.
Our goal is to help our clients get ahead in the evolving online landscape, and to grow their businesses with actionable insights and sustainable marketing solutions. Our dedicated team of digital specialists is made up of enthusiastic self-starting entrepreneurs and diversely-skilled professionals with a range of online marketing expertise, knowledge of cutting-edge technology, and experience in social media management, website development, SEO, content design, blogging, photography, advertising, and much more. Refer to services for more details.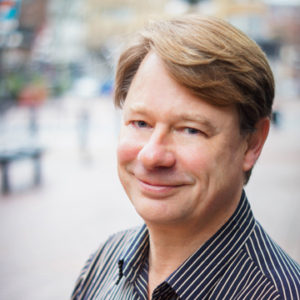 Frank Leffelaar
Chief Marketing Strategist
Frank is a marketing professional with international experience in corporate communications, business development and online marketing. His successful career spans over 20 years. He has lead marketing teams at various major corporations, including Fortune 500 companies - Shell, Prime Computer, Intergraph, and Ericsson – and worked in a range of industries.
Frank is the founder/owner of Crush Marketing Inc. and in charge of all online marketing strategies for clients. He helps clients to unleash their online potential, find digital marketing success, and accelerate their business growth.

More
Professional Background:

Frank was born in the Netherlands and study at the European Business School in London, which included terms in France and Germany. After immigrating to Vancouver, he was responsible for marketing at Cadex Electronics, Crystal Decisions, and Mustang Survival.

In 2002, Frank started his marketing consultancy which expanded to become Crush Marketing Inc. He has worked with a wide scope of clients in various industries, including technology, food & wine, agriculture, manufacturing, and health & beauty. The majority of clients are based in Vancouver or elsewhere in Canada, while some are located in Europe, South Pacific, and the United States.

Frank is also a big supporter of the startup community in Vancouver. He especially enjoys being a mentor for BCIC's New Venture Competition and an angel investor.

Email: [email protected]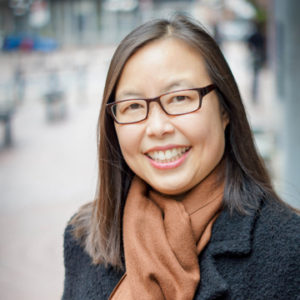 Kathy Mak
Director, Online Marketing Services
Kathy has an extensive background in sales, marketing, and business development. She has over 18 years of international experience working with various technology, tourism and lifestyle brands.
Kathy spearheads the creative strategy and execution of digital media initiatives for clients. She helps them define their online voice and shape their marketing tactics. She's a multimedia content producer and a whiz at managing social media programs and promotions, from concept and design to launch. Kathy is also a lifestyle photographer and culinary travel writer.
More
Professional Background:

After graduating with a Master of Science Degree from the University of Calgary, specializing in Geographic Information Systems, Kathy worked in technical and product marketing for a world leader in interactive graphics - Intergraph. She started in their Canadian team, then joined as the Marketing Programs Manager for Europe and South Africa at the company's European Headquarters in Amsterdam.

Kathy's career in sales and marketing continued with two leading destination marketing organizations - Tourism Whistler and Tourism Vancouver. She managed the sales and market development strategies for the trade and consumer markets in Europe and South Pacific. She has also worked in the markets of Japan, China, Korea, Latin America and the United States.

Kathy joined Crush Marketing in 2014 as the Director in charge of online marketing services.

Email: [email protected]